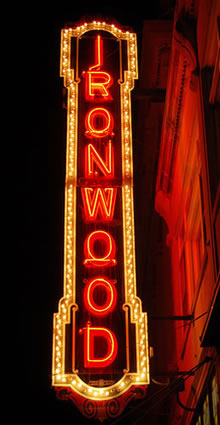 Theatre Location
113 E. Aurora Street
Ironwood, MI 49938
Map & Directions
Theatre Office
Wed, Thur, & Fri:
Noon - 4:30pm
Tel: 906-932-0618
Email Us
109 E. Aurora Street
Ironwood, MI 49938
(Two doors west of the main theatre entrance)
Operation of the Historic Ironwood Theatre is supported in part by an award from the Michigan Council for Arts and Cultural Affairs and the National Endowment for the Arts.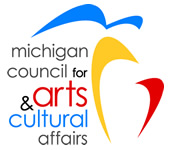 Shows & Tickets

To select tickets for an event, choose upcoming events from the drop down menu above. Click on the down arrow to the right of the ticket type, to reveal a drop-down box of ticket selections and pricing. Choose your seat-type/ticket-price then click on the "Add To Cart" button for each of your choices. Once you've selected all the tickets you would like to purchase, use the PayPal Secure Checkout window to process your order.



You do not need a PayPal account to order tickets online. In the check-out process, you may use any of the major credit cards PayPal accepts. Simply ignore the option to open a PayPal account and continue to the payment screen.
Prices listed are for in-advanced ticket sales only! We add $3.00 to listed prices for tickets purchased at-the-door. Online sales close two (2) hours before show time for most events.
Please note: Unless you specifically request that your tickets be mailed to you, our usual practice is to hold tickets at the theatre. You can pick up your tickets at the box office prior to show day or in the theatre concourse entrance on the day of the show. Doors open one hour before show-time.
Note:
Tickets are not officially held for a customer until the purchase process is successfully completed. If reserved seating tickets are purchased, the tickets held for the purchasing customer are selected based on the "best view of still available" principle. If you would like to choose your particular reserved seat, please contact the box office directly with your order request (Phone: 906-932-0618).